Pottstown Buy and Hold (Off Market)
996 Sqft -
52 West 5th St, Pottstown, Pennsylvania 19464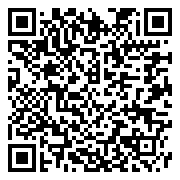 Property Description
5X West 5th St Pottstown PA 19464
Brick front semi detached home with three bedrooms and one full bath
Rear yard and off street parking.
Hardwood floors, upgraded electric panel and oil heat.
Full basement with laundry.
Rent estimates are $1200 per month.
Investor bought two properties on same street at 72 W 5th and 74W 5th for 95k.
Buy: $80K
Renovation to rent: $0K – $10K
ARV: $110K – $120K
Rent Estimates $1200 per Zillow
Please click here for the complete list of comps
Please click here to view all photos
Closing on March 15th 2021
Please enter your final and best offer by Friday, January 8th at 12:00PM
Please submit your offer to deals@marketprohomes.com along with your proof of funds.
To view all our current inventory please click this here
View Property Here
For more information please contact Tammy Karger at 267-714-5884 or you can schedule a call with Tammy by clicking this link
NOTE: YOU ARE STRICTLY PROHIBITED FROM CONTACTING ANY SELLER OR OTHERWISE USING ANY INFORMATION PROVIDED TO YOU UNLESS YOU HAVE THE EXPRESS WRITTEN CONSENT OF MPH. Any Property information received by you is proprietary information belonging to MarketPro South, Inc. and its affiliates ("MPH"). All Properties are currently under Contract to MPH. Any transaction consummated by you will be pursuant to an assignment of MPH's Contract. Any unauthorized contact will be considered intentional interference with a Contract and may result in legal action being taken against you. Buyers are asked to perform their due diligence. MarketPro Homebuyers provides only estimated repair costs and property values.
You will also receive this update via text message. If by any chance you stopped receiving text updates from us please text EZAQP28634 to the short code 797979.
Property Type :
Single Family Home
Square Footage :
996 Sqft
Street Number :
52 West 5th St
Longitude :
W76° 20' 47.5''
Single Family Home
For Sale
Bedrooms :

3

Bathrooms :

1

Square Footage :

996 Sqft

Visits :

197 in 590 days